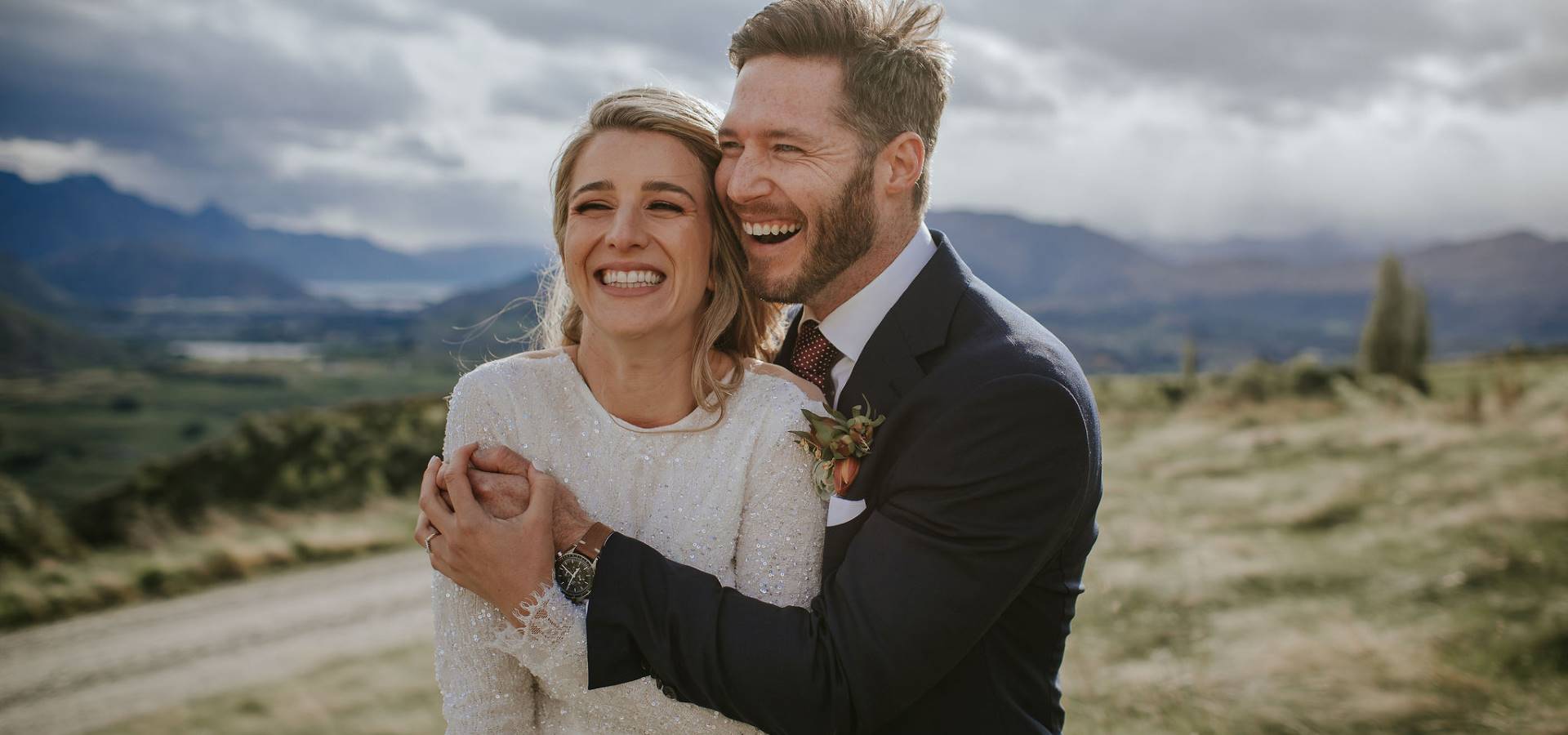 Relaxed fun was the order of the day! Christine and Dave's special day was punctuated by humour and love throughout, but the focus was firmly on family and fun. They had a hands-on approach to planning, and the Tregold team stepped in to manage the day and to ensure everyone was relaxed and having fun.
Christine and Dave were married at Christine's family home on the Crown Range with Gather and Gold tipis offering the perfect venue for this awesome group. Christine and her bridesmaids created an epic grazing platter for their guests. And as per the brief, Christine's brother, brother in law and nephew were the 'flower boys'; complete with love-heart sunglasses they dutifully scattered rose petals, rocking up the aisle. This set the tone for the relaxed and joyous exchange of their vows.
Christine and Dave had done the hard yards with their planning and they had a clear goal of making their day relaxed and fun. Handing over on the day meant they could enjoy every moment they had created and spend special time with their guests and family. This was a beautiful day for the couple and their guests.
Location: Queenstown, New Zealand
Tregold are the set of hands that you absolutely need on your wedding day. I never thought I would be a wedding planner person as I am generally very organised but they are worth every cent and more. There are so many things that you don't think of that they do and they can even deal with Dad-zillas!
It was all the little things like them finding multiple AUX cords, solar lights and a longer mic cord that made everything run so smoothly. Nothing was too much of a problem.