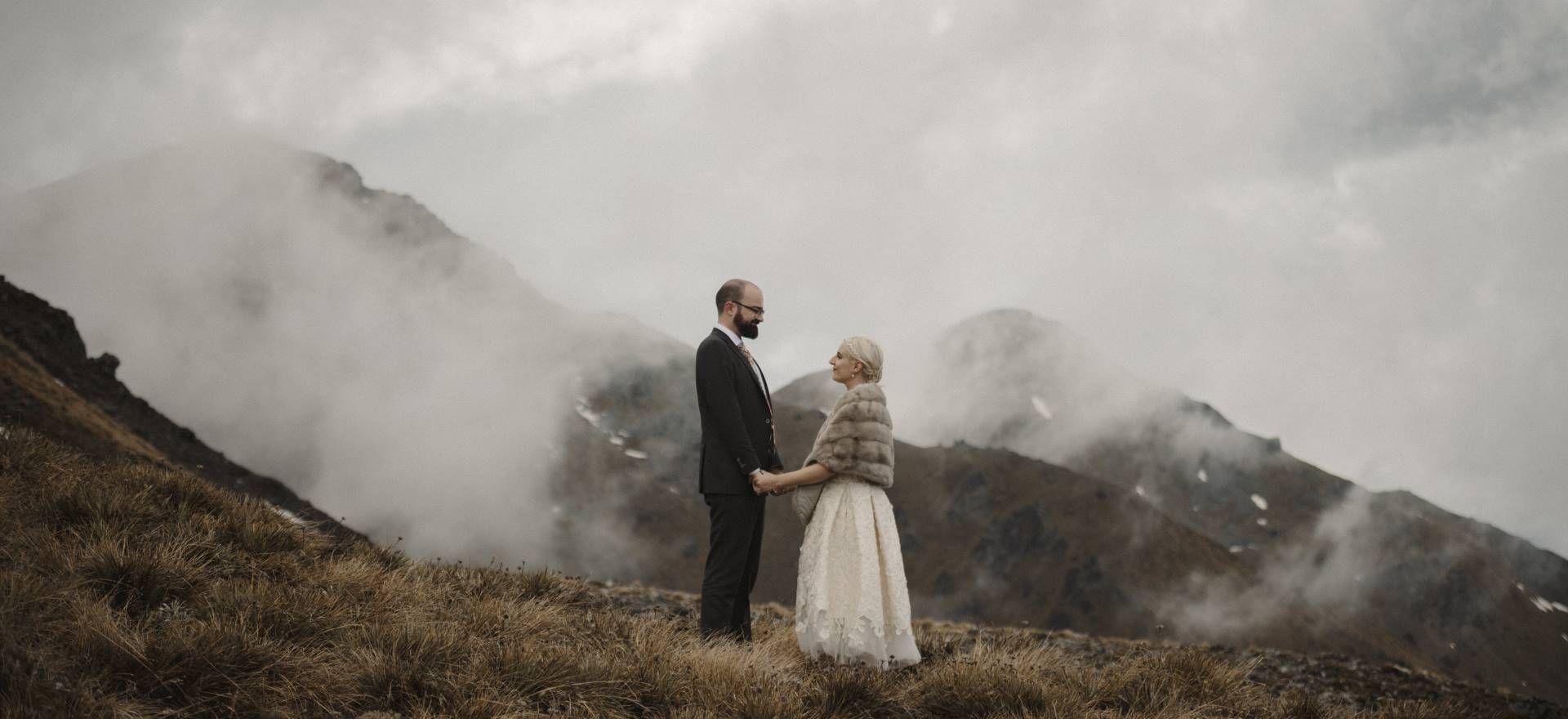 Abby and Simon were looking for a wedding that was unique to them. The couple both live in San Francisco and the number one priority was that the wedding represented who they were as a couple. Elvis, a helicopter and a beautiful venue made that dream come true.
Criffel Station Woolshed provided a stunning setting and Morsel delivered the highest quality food imaginable. The guests described the food as being absolutely divine, and the breakout space Criffel provided proved to be a welcome retreat from a passing rain shower. With a helping hand from the Tregold team, Abby and Simon enjoyed a day to remember.
Some aspects of the day were unexpected and certainly fitted the brief of being unique. Abby's mum dressed up in a cape and glasses to fulfill Abby's dream of being married by Elvis, and Emily Cane, their celebrant, performed a handfasting ceremony – a symbolic 'tying the knot' unity ritual in which the couple's hands are bound together as they recite their vows.
This wedding was one-of-a-kind from beginning to end, leaving Abby and Simon with lifelong memories of a day that was truly theirs.
Location: Wanaka, New Zealand
I just overheard one of our guests say that ours was the best wedding they had ever been to.
Thank you!