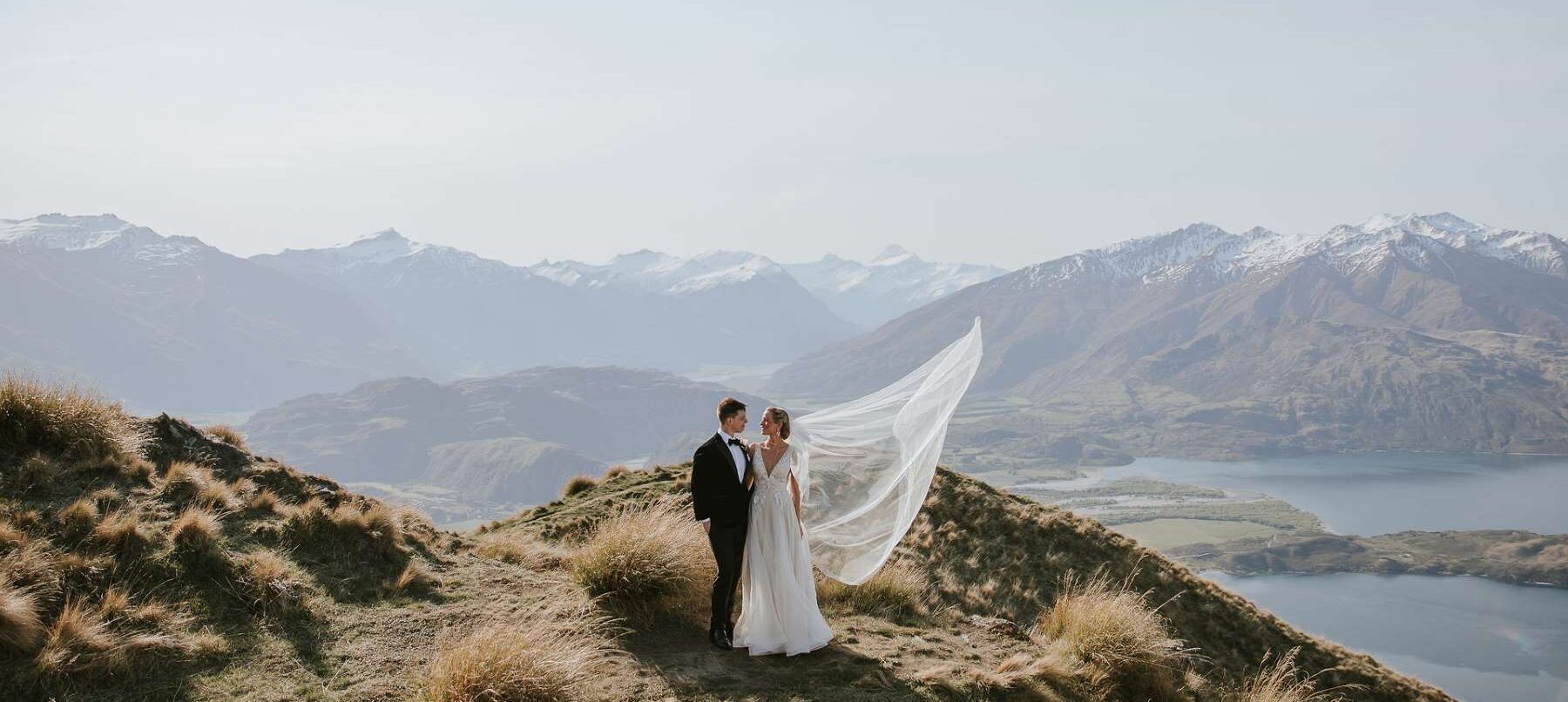 These high school sweethearts had never been to New Zealand before and entrusted their wedding planning to the Tregold team. The end result was a perfect, warm, Wanaka summer's day and a wedding that blended both traditional and contemporary elements. Steph and Angus are a truly genuine, warm and funny couple and this shone through on their big day.
For Steph and Angus, the number one focus of the day was to celebrate with their loved ones and give back to those who had loved and supported them along the way. The day was a celebration of their journey so far and their future together. They celebrated in style at the iconic Rippon Hall, and were photographed by the team at Alpine Image Company. A helicopter trip to Coromandel Peak produced stunning imagery of a perfect Wanaka wedding. The festivities extended to include a following day function at the Cardrona Hotel.
This was a very special day that was a magnificent celebration of Angus and Steph's relationship, family and love. Angus and Steph put their full faith in the Tregold team from afar and alongside an exceptional group of Wanaka wedding suppliers, and a little help from the weather gods, we delivered a day to remember.
Location: Wanaka, New Zealand
Thanks Sam, we couldn't have done it without you!